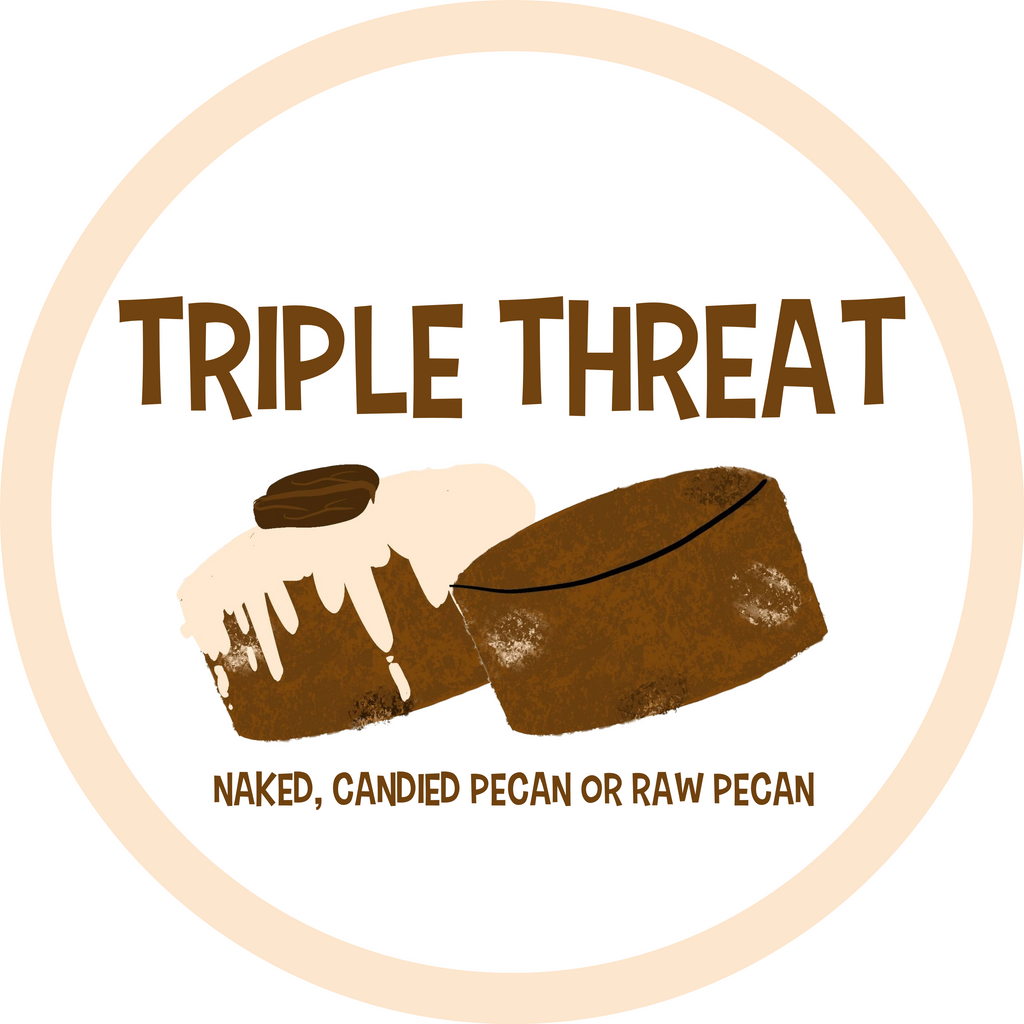 Triple Threat Chocolate
Our friend and bakery assistant, Melissa loves double chocolate cookies.  One day she challenged us to make our own "double chocolate" but we decided to kick it up a notch.  In 2016, we introduced our Dutch Cocoa cookie, which has 3 different chocolate drops folded into its batter:  semi sweet, milk and white chocolate chips.
A little unknown factoid is that her uncle (Apollo) is from the world famous Triple Threat DJ's of San Francisco.  As a humble nod to them, we asked each member of the Triple Threat DJ's for permission to pay homage in the naming of this flavor.  Consequently, we sent each of them a box of these cookiecakes with the "Triple Threat DJ" edible logos!

---
More from this collection